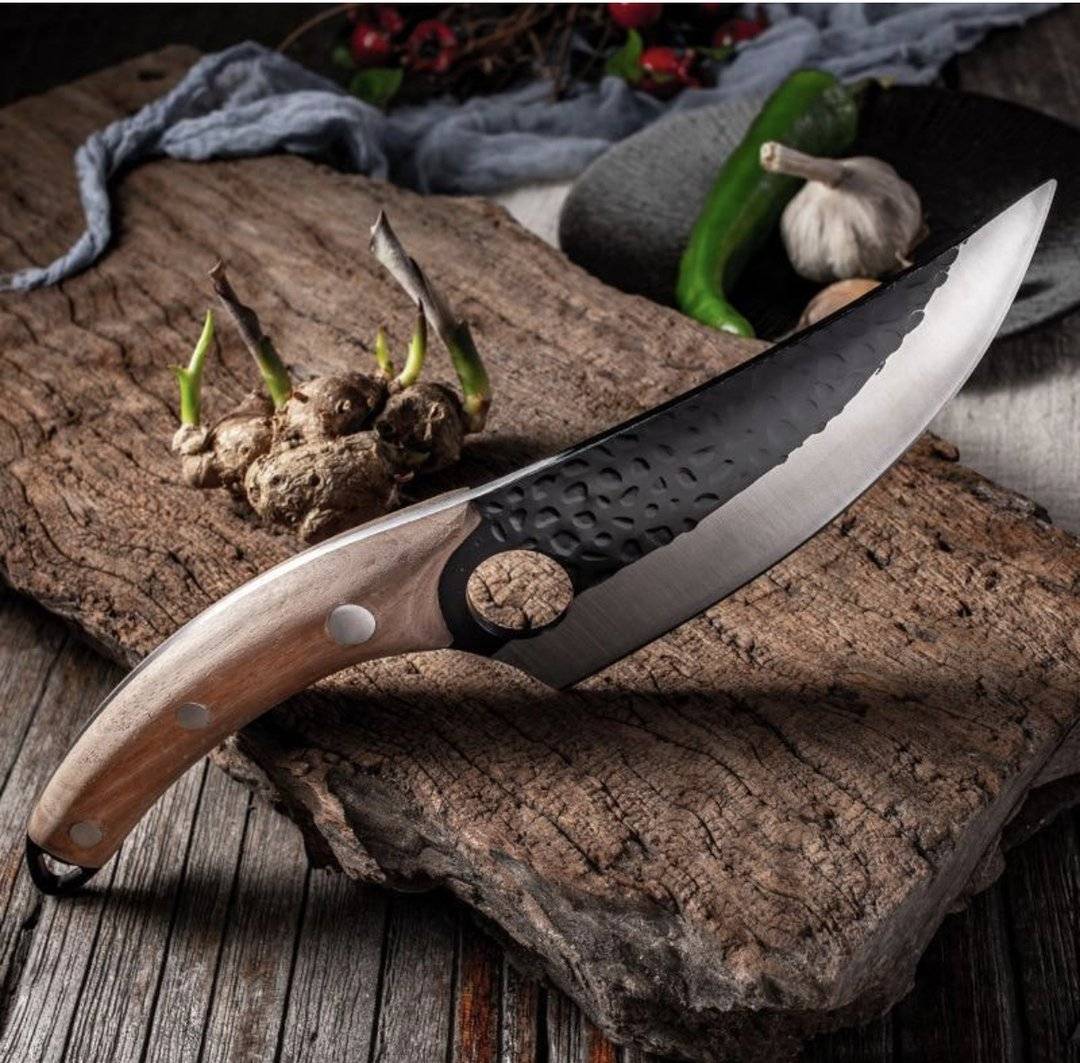 Multifunctional butcher Knife - This multipurpose butcher knife is perfect for many kitchen tasks
such as slicing, dicing, chopping, detaching chicken and deboning steaks, pork chops, lamb chops, and more.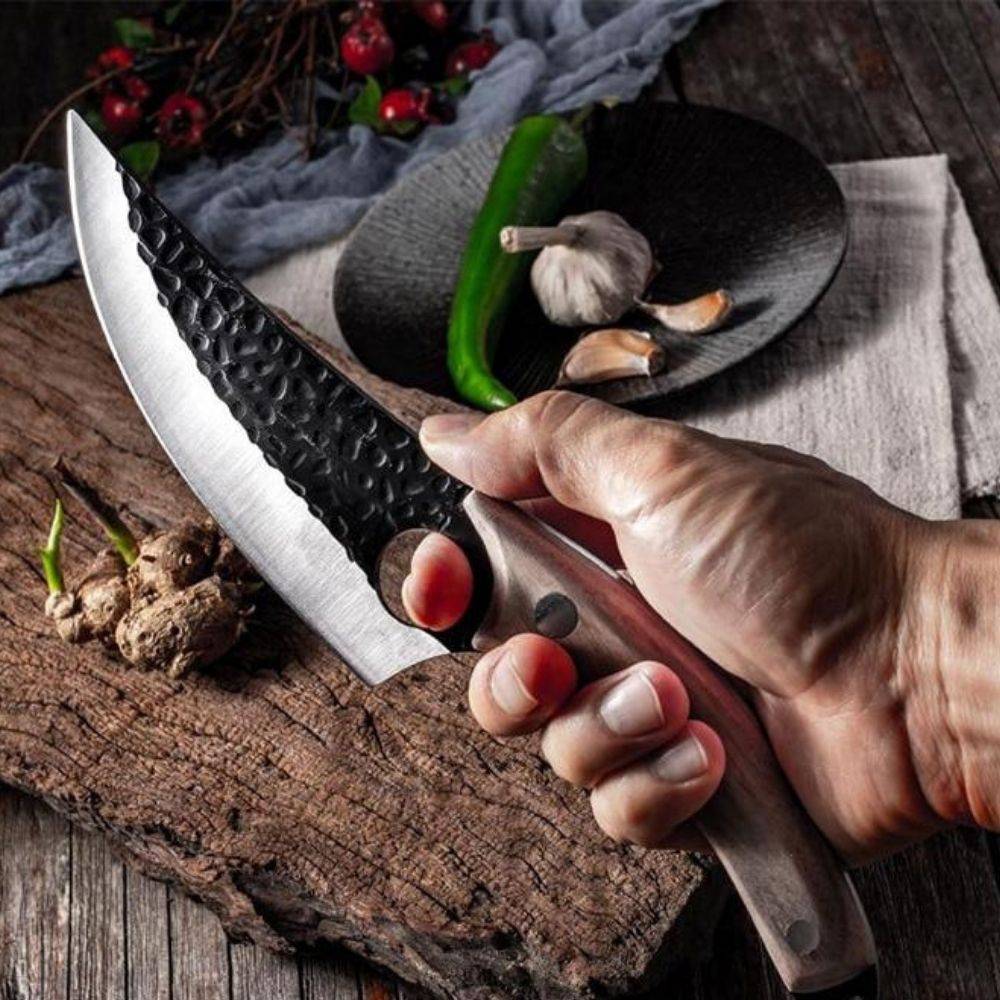 Secure Finger Hole Design
The finger hole on the blade provides a secure grip for excellent control while filleting fish, chopping vegetables, and deboning meat. So that you can hold it in your hand tightly and won't afraid of hurting yourself.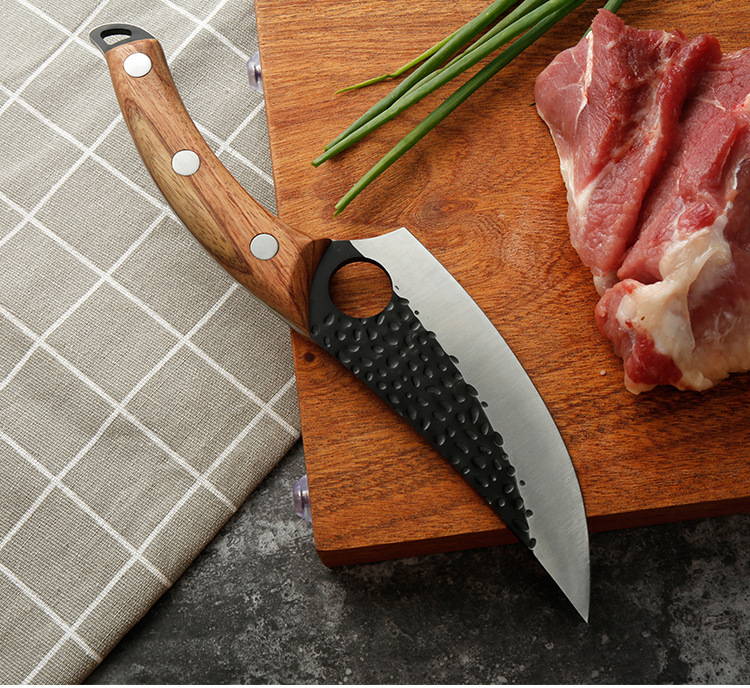 Viking Butcher Knife is designed to be a combination of simple beauty and practical functionality. Featuring special-forged high-carbon stainless steel with a precise vacuum heat-treatment, nitrogen cryogenic and hand-forged.